MIRRI provides to (external) researchers a single point of access to 400,000+ high-quality microbial resources, their derivatives and associated data, along with the access to state-of-the-art facilities and technological platforms and to a pool of expertise that covers a broad and diverse range of scientific fields and application domains, such as:
Fundamental and applied research;
Environmental, industrial, food and clinical microbiology;
Environmental, human, animal and plant health;
Pharmacology and toxicology;
Agricultural and food sciences;
Biotechnology food industry;
Food safety;
Biological soil and crop management;
Environmental management and bioremediation;
Marine biotechnology;
Biofuel production and microbial fuel cells;
Microbial biodiversity and taxonomy;
Microbiomes & culturomics;
Molecular biology & biotechnology;
Bioinformatics and data management;
Legal/regulatory affairs, among others.
MIRRI and its partner organisations are, therefore, on a privileged position to collaborate with the bioscience communities on delivering the best possible outcomes and impact from research and innovation projects.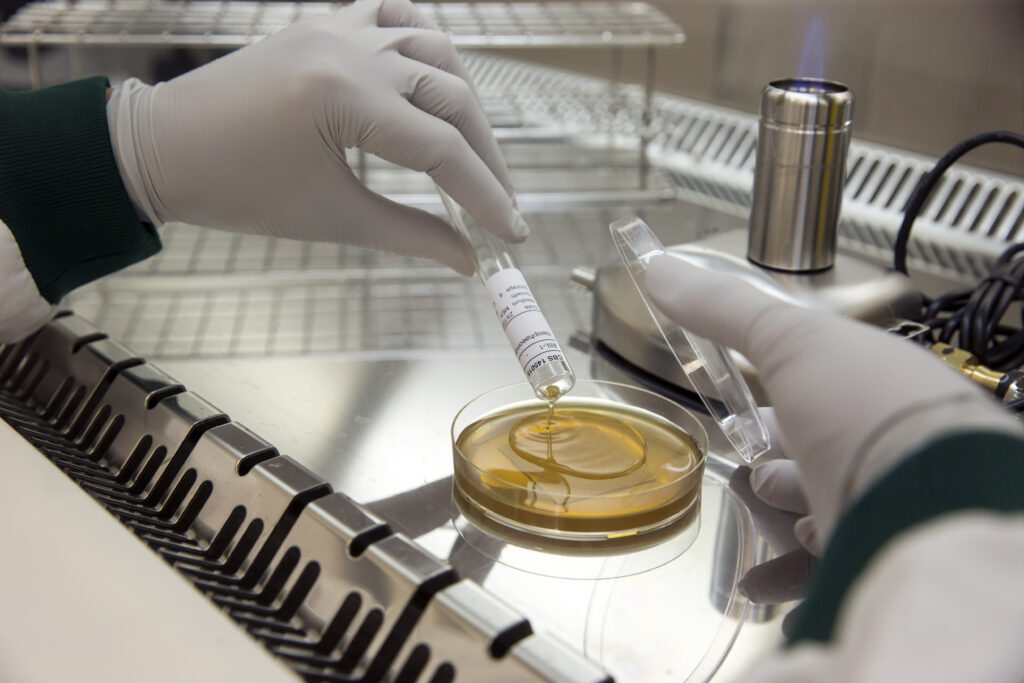 Single point of access
The broadest catalogue of high-quality microbial resources and data
Access to state-of-the-art facilities and technological platforms
World-class scientific/technical expertise
Training opportunities
Cost-free/cost-competitive solutions
What are you searching for?