On 14 December 2022, MIRRI inaugurated its new headquarters premises, located at the campus of Gualtar of the University of Minho, in Braga, Portugal.
The inauguration ceremony started with interventions by the IS_MIRRI21 Project Coordinator and MIRRI-PT Coordinator, Nelson Lima, the Executive  Director of MIRRI, Luís Soares, the Chair of the MIRRI Assembly of Members, Marleen Bosschaerts, the Mayor of Braga, Ricardo Rio, the Rector of the University of Minho, Rui Vieira de Castro, the President of the Foundation for Science and Technology, Madalena Alves, and Portugal Minister of Science, Technology and Higher Education, Elvira Fortunato.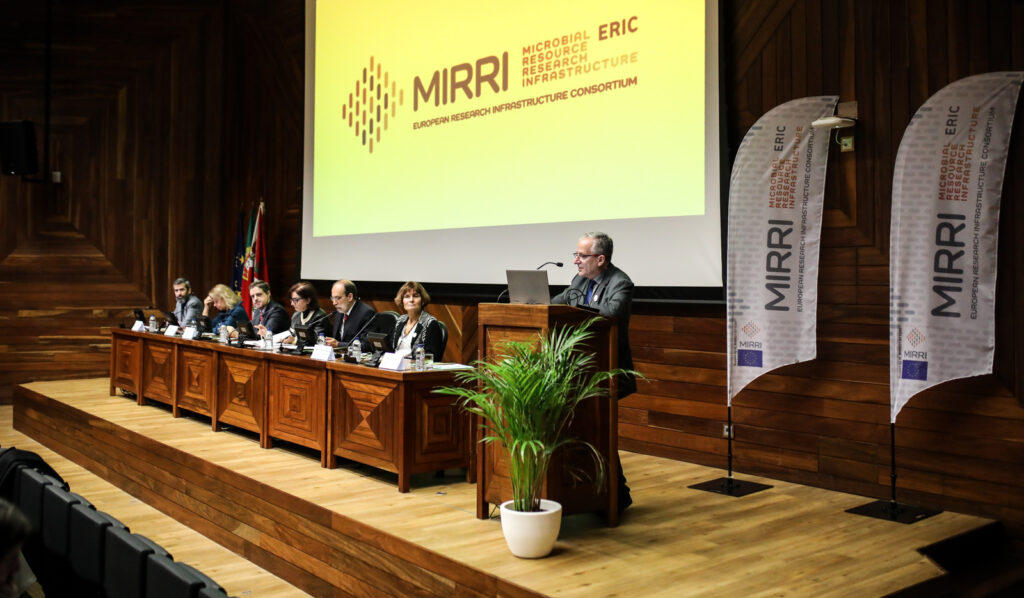 The ceremony later proceeded with the unveiling of the inauguration plaques of the MIRRI-ERIC Headquarters.